Case study: europatent
europatent relies on IFI for high-quality patent data to support PATOffice. europatent offers patent profiling services and PATOffice®, a web-based software application. Together they combine europatent's in-house patent searching expertise with time-saving workflow automation.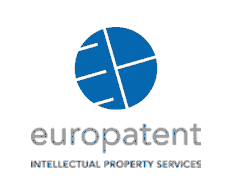 Business Challenge
europatent needed to:
Provide more in-depth patent data
Include patent data from more countries
europatent's concerns:
Having the time and technical expertise needed to acquire, parse, and format data into a standard format from a large number of patent information suppliers.
IFI Solution
europatent licensed our CLAIMS Direct global patent database and added it to their PATOffice application.
Benefits for europatent:
expanded their patent collection
saved time by avoiding the need to standardize and integrate multiple data sources
PATOffice clients now receive more complete and accurate search results
Overview
europatent develops IP profiles that are specific to each client's line of business. A continuous profile monitoring process keeps the information up to date. Results are delivered through PATOffice—europatent's web-based software application that enables clients to access their profiles and efficiently review them. Workflow tools enable the clients to share the review workload and results. europatent's unique Content Scoring System ranks patents to ensure that the most important records are reviewed first. By finding the most valuable results, the number of documents reviewed can be reduced by as much as 80%.
Before partnering with IFI CLAIMS, europatent offered patent data from the DPMA, EPO, and USPTO. They wanted to provide more in-depth patent coverage from a larger number of countries. Concerned about the time and technical expertise required to acquire, parse, and format data into a standard format from a large number of patent information suppliers, europatent looked for another way to accomplish their goal.
Solution
europatent licensed the CLAIMS Direct global patent database and added it to the PATOffice application. The Premium subscription level with the reseller option was chosen so that customers could have direct access to a wide range of records.
Factors that led to the decision included data coverage, confidence in IFI technology, and licensing terms. By using CLAIMS Direct, europatent was able to exponentially grow the amount of patent records and work with data that has already gone through extensive clean up and standardization processes.
Working alongside IFI's technical staff, europatent set up a server to host CLAIMS Direct to supply PATOffice with patent data. The installation was done directly into the europatent data center to ensure maximum privacy while still receiving automatic updates. While there were some initial obstacles to overcome, the configuration now operates seamlessly.
Result
europatent now integrates full text patent documents from the European Patent Office (EPO), international members of the Patent Cooperation Treaty (PCT), France, Great Britain, China, Japan, and Korea into PATOffice. Customers now have access to a greatly expanded collection of patent information that includes legal status information, machine translations to English, attachments, and images. Full text searches are performed on records matching client profiles by PATOffice users. In future product updates, users may gain the ability to search beyond records matching their profiles.