Lucas von Reuss from Quant IP explains how IFI CLAIMS not only saved time but enabled his employees to be more efficient and sped up product development.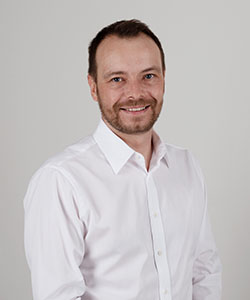 We started with raw data from patent offices—a cheap solution every young company looks for instinctively. Getting to know different databases from the organizations that built them has its merits. You get to know the data very well. But we soon realized that this approach has so many drawbacks. Our data scientists spent days trying to integrate different databases with different updating regimes.
That was not time well spent. The value creation at Quant IP happens when our data scientists work with the data, not when they solve the next puzzle presented by a patent organization that decided to change the data structure but failed to deliver proper documentation. We realized we had to change our approach and spend more on patent data to save valuable time. After going through 3 options, we decided to go with IFI CLAIMS.
We experienced the onboarding process as very quick and efficient. Since we opted for the SQL warehouse installation, the data needed to be delivered via hard disk. This took only a few days and allowed us to get started in no time. The IFI CLAIMS documentation is very detailed and clean and we didn't face any problems during installation of the database. We also appreciated the regular inquiries from IFI CLAIMS during the onboarding phase, making sure everything was going smoothly on our side.
Switching to IFI CLAIMS has immensely streamlined our data delivery process. The data is well-structured, regularly updated, and extremely well documented. We have opted for the SQL data warehouse, which allows us to construct our own custom patent databases for research. Installation of the SQL data warehouse was simple to do by following the provided instructions. Our IFI CLAIMS instance has now been running without interruption for 6 months, and even the application of a data warehouse patch to include new content went flawlessly. Additionally, the IFI CLAIMS support team was very responsive during the onboarding phase.
With this kind of service from IFI CLAIMS we can focus on better meeting the needs of our clients. Because we don't have to worry about the quality of our patent data, we were able to speed up our product development exponentially. Building on the sound foundations of our data platform, we launched the business line of alternative data provision for asset managers, started our first mutual equity fund and developed a software service for startups and SMEs that will launch in a couple of weeks. All of this occurred in just the last 3 months.
Quant IP, based in Munich, built an analytics platform based on patent data and other sources. It serves businesses and investors as an alternative data provider (Quant IP Innovation Score), advisor to financial products (Quant IP Global Innovation Leaders Fund and INIX-Indices) and offers software tools (Quant IP Monitoring).