Digital Twin technology: a patent landscape analysis by IALE Tecnología
By Enric Escorsa, IALE Tecnología
Gartner expects half of all major industrial companies to be using digital twins by 2021. In this paper, we explore what exactly is meant by the term, what are their origins, and what are the associated technologies shaping digital twins applications today.
A review of all published patents in the IFI CLAIMS global database allowed us to identify the main players currently developing digital twin related technologies, to discover what the main application areas are, and to find some the most relevant inventions being claimed.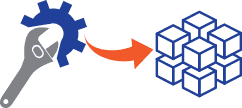 Digital twin is a concept introduced in 2003 by Dr. Grieves from the University of Michigan, referring to a digital replica of a physical object that is created in order to simulate its behavior. This technology has been used for various purposes but in recent years we have witnessed a growing interest due to their disruptive potential in the digitalization of businesses. Use of digital twins has grown particularly in the manufacturing sector but also in other sectors such as health where they have been shown to greatly enhance process efficiency along the entire value chain through near-real-time monitoring, communication and interaction with smart connected objects in the context of IoT and Industry 4.0.
Read about the leading companies, countries, and types of innovations receiving patents in the blog post and paper.
Can patent search skills be validated? Certification could help
It's easier to search for patent documents than ever before, thanks to many outstanding software tools and free services like Google Patents. However, there is a downside to this ease of use. While the information is readily available, making sense of it requires training and experience. IP decisions based on faulty research can wind up costing millions.
The idea of certifying patent searchers was first officially discussed in 2002 at the EPIDOS meeting in the Netherlands. In 2009, a coalition of the Patent Documentation Group (PDG), the Confederacy of European Patent Information User Groups (CEPIUG), and the Patent Information User Group (PIUG) based in the US was formed.
Read more on the goals of certification and possible challenges.
Mind the gap: connecting your application to a patent data source
For developers using patent data to create an application, or for analysts using patent data to generate insights, it is important to Mind the Gap. The gap we're talking about is the gap between your application and your patent data source. The cost of filling in the 'Gap' can be very high. Using the wrong patent data source can make your project much more difficult than it needs to be. It often takes multiple developer-years to create a usable international patent database from the national authorities. This development cost can dwarf the acquisition cost of the data.
Learn what to look for in a patent data source.

WIRED UK article and visualization using IFI patent data
IFI was contacted a few months ago by WIRED UK writer Matt Reynolds, looking for information on technology companies. We provided ten years of patent application and grant data which resulted in an article titled "How IBM and Samsung gobble up patents to stay ahead of their rivals". IFI Senior Analyst Larry Cady provided context and insight to accompany the data.
Read the story and see the full size visuals.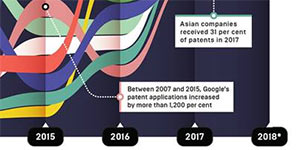 IFI to speak on data discovery at IP Service World next month
Janice Stevenson, EVP of Client Relations, will present "Using Data Discovery to Identify Emerging Technologies" at IP Service World in Munich on November 26. She will discuss a new method that goes beyond searching for uncovering new inventions and technologies, using renewable energy as an example. Visualizations based on data from IFI and BigQuery will be highlighted.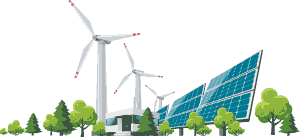 Featured Partner: Inventive-IP

Inventive-IP relies on Qrative's proprietary concept-mapping technology to research IP by allowing immediate search of ideas in IP databases. Input any relevant text and immediately receive patents matching your ideas, then use our "search in results" to quickly focus on the relevant findings and map their landscape.
Inventive-IP saves the burden and risk of reducing large texts and complex ideas to "Google-like" search boxes and helps discover patents in domains that may seem unrelated or are unknown to the search experts. Our search is intuitive and makes the effort of maintaining thesauruses and dictionaries redundant.
Search and analyze by yourself on our website or request one of our services at by email. We offer patent and competitive monitoring, litigation support, portfolio mapping, and more.
Where we'll be