Dr. Matthias Pötzl is Managing Director of Dennemeyer Octimine. Dennemeyer Octimine uses Natural Language Processing (NLP) methods, machine learning and artificial intelligence algorithms to analyze and compare millions of scientific and technical text documents (e.g. patents, scientific publications, scientific news,…) in seconds to retrieve the relevant information much faster than common methods. Founded in 2015 as a spin-off from the University of Munich (LMU) and the Max-Planck-Institute, the company is now part of the Dennemeyer IP Group.

The main product octimine is a semantic patent search engine (SaaS) that makes patent search easy and fast. There is no need for specialized knowledge about Boolean search operators or technology classes to perform prior art or freedom to operate (FTO) searches.
Background
Dennemeyer Octimine is an innovative company in the field of IP management and recognized as one of the leading AI platforms. The product Octimine takes semantic patent search, analytics and machine learning to the next level. Founded in 2015 by former Max-Planck-Institute and LMU Munich researchers Dr. Michael Natterer and Dr. Matthias Pötzl, the company was acquired by the Dennemeyer Group in October 2018. The customers of Dennemeyer Octimine are IP professionals and R&D staff in companies, universities, patent offices and law firms of all sizes. Additionally financial institutions, like investment funds, use the similarity data and patent indicators of Octimine for investment decision models.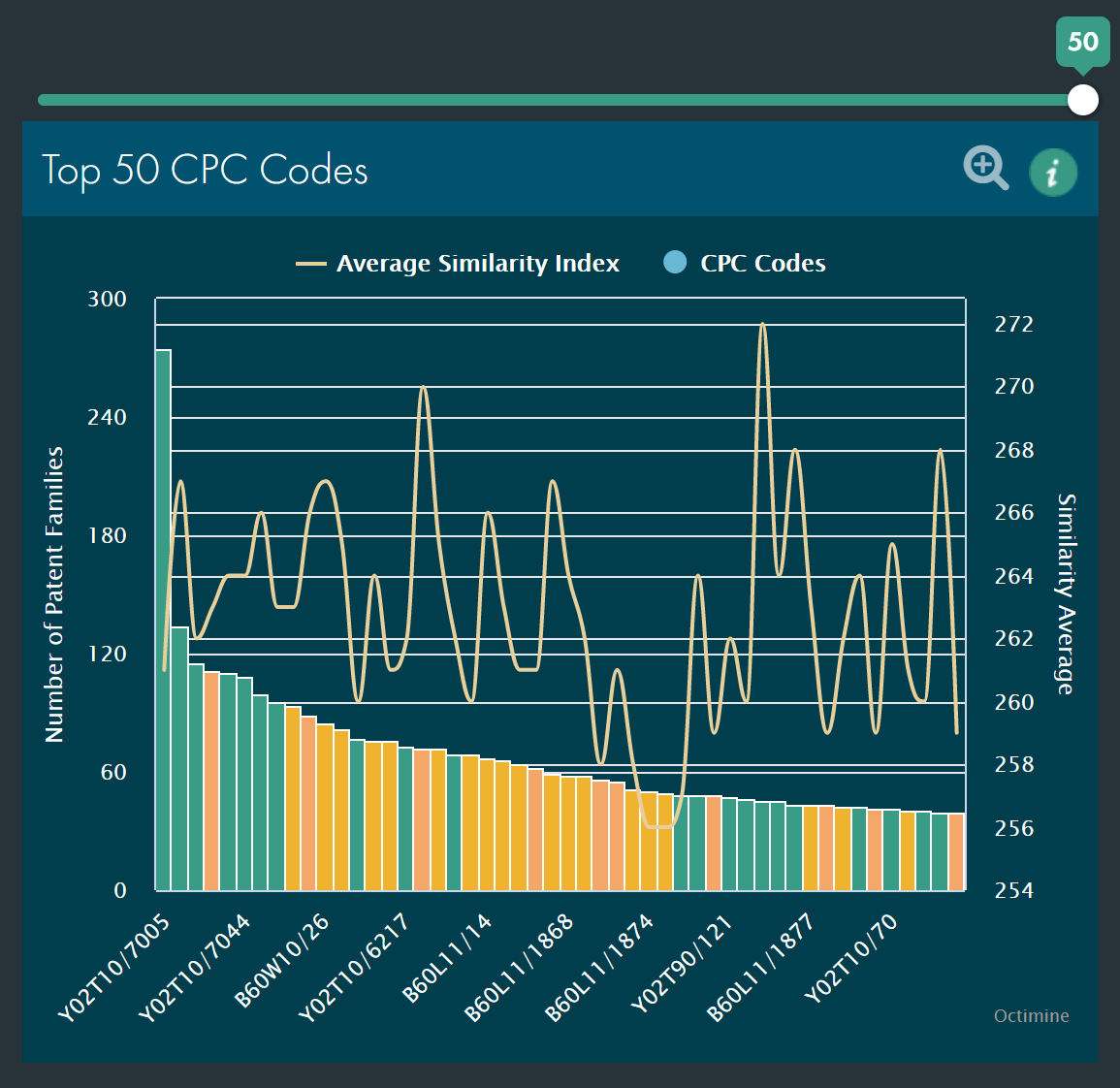 One of the biggest challenges related to patent search and analytics is the huge amount of data and the time required from patent professionals or R&D engineers. Therefore, it is necessary to let the job be done by people who know how to deal with the complexity of the data and who are skilled and experienced in using Boolean operators in the context of patent searching.
The semantic patent search software Octimine uses a very well trained, machine-learning based patent search engine which supports its users by performing the following tasks:
Quickly providing an overview of the patent landscape by using only invention descriptions as search input and retrieving relevant information in just a few seconds.
Improving Boolean searches by adding a second component to an already existing Boolean search. The machine double-checks the results from a human search.
Identifying licensing opportunities for patents and evaluating the patent value and risks using advanced patent indicators developed at the Max Planck Institute.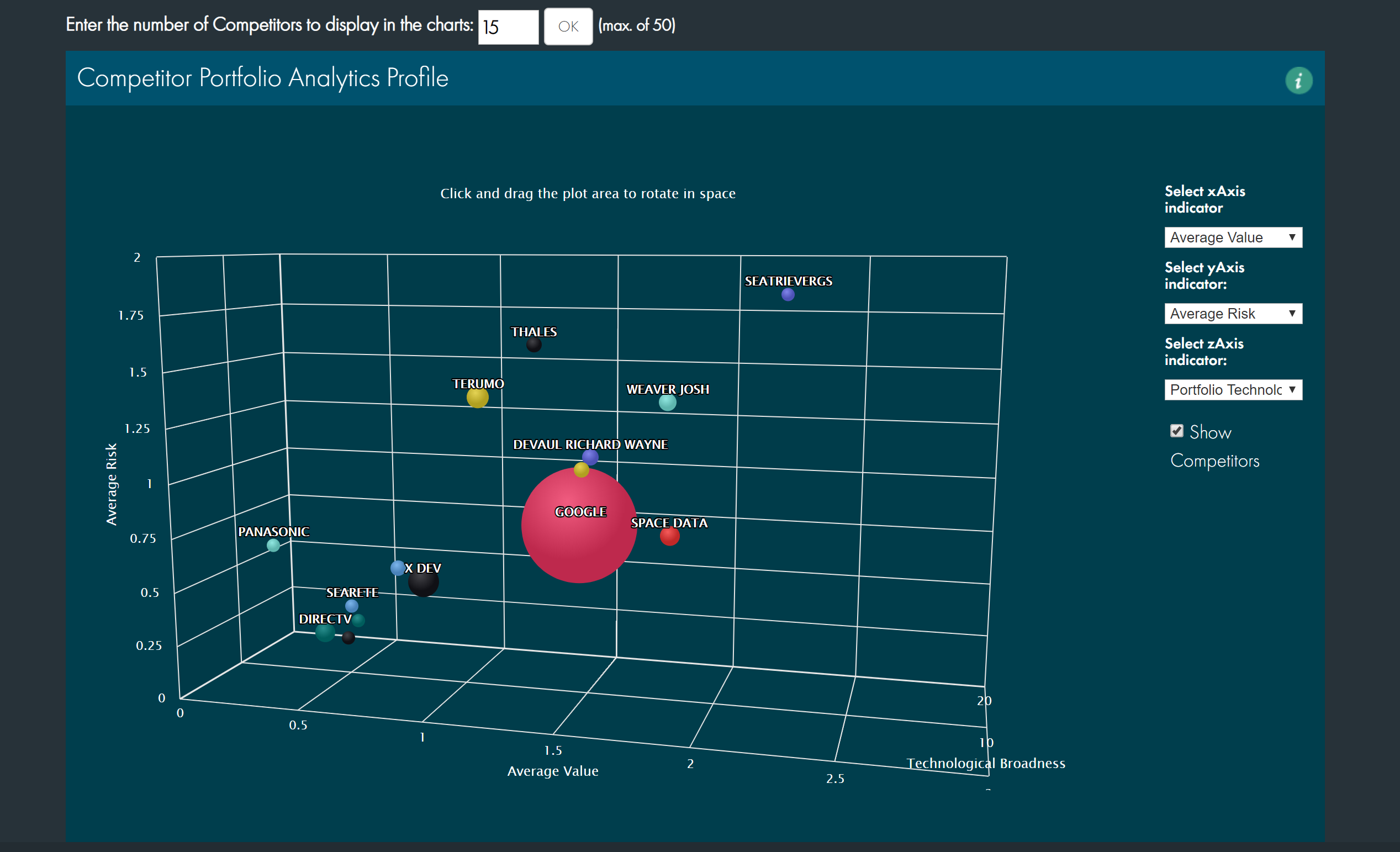 To provide high quality analysis, one important aspect is the data coverage of the patent database. Octimine decided to build an in-house database since semantic patent searching requires the complete patent data to be stored in-memory using a self-developed data format. This allows Octimine to be very fast without losing precision.
Situation
Before working with IFI CLAIMS, the Octimine development team had to gather the data from many different sources. While some of these sources were free of charge, the costs occurred during the consolidation, updating, and loading processes. Highly skilled developers should focus on the challenges of machine learning and not loading and updating a data warehouse. On top of that, the loading and updating process gets increasingly complex the more data you add.
Dennemeyer Octimine was looking for a data provider that would do the work of consolidation and updating for them.
Solution
IFI convinced the development team that CLAIMS Direct was the right choice due to the:
High quality of the raw data and machine translations
Automatic updating of the Dennemeyer Octimine data warehouse on a daily basis
Continuous development of new features that add more value to CLAIMS Direct
The topic of data security is very important for Dennemeyer Octimine. Users from the IP industry have to know what happens to their data. Dennemeyer Octimine is a very trusted partner with a very strong reputation in the IP industry. For most of our clients in the European Union and also outside Europe, it is necessary to keep the search engines that search the patent data on servers in Germany or at least the European Union. Dennemeyer Octimine works together with Hetzner, so the IFI data can be accessed on the servers located at Hetzner. Support from IFI on this matter has saved Octimine's development team a lot of time.
Future
By having a partnership with IFI CLAIMS, Dennemeyer Octimine will soon increase its data coverage to include full-text records from more than 40 patent authorities, providing breadth of content for Octimine users.