Our staff at IFI CLAIMS
®
consists of both employees new to the world of patents and those with decades of experience. For this year's World IP Day, we thought it would be interesting to get their insights on what trends to watch, ways that patents are more interesting than an average person may guess, and why patents and IP matter.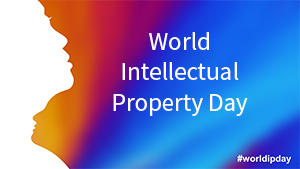 New Applications
"During the last 5 years we have noticed dramatic growth in the range of use cases that leverage patent data. And with each new use case there is corresponding growth in applied technologies. From traditional search to financial analytics, from text mining to cognitive tools embracing machine learning, artificial intelligence, and other semantic methodologies, we see product developers making substantial contributions to the state-of-the-art addressing well-known challenges such as patent valuation, drug discovery, and competitive intelligence."
— Mike Baycroft, CEO
"It's worth paying attention to the use of artificial intelligence and blockchain in the IP field. And the IP activities involved with fintech will shape the future of the financial world."
— Qin Meng, Asia Sales
"I never realized patents contain so much useful information to a wide range of industries. Our clients have developed products that use cutting-edge technology like AI, machine learning, and text mining to find important information in our patent data, and that's exciting."
— Catherine Suski, Director of Marketing
Process Improvement
"Having worked in IP for over 17 years at a top 20 US patent assignee company, I saw firsthand the need to be connected with high-quality global patent data. Good data allows an IP team to digitize, standardize, automate their IP applications and processes. Why do the re-work when the information is already out there?! The data also gives IP experts the ability to better manage, prioritize, and monetize IP portfolios while gaining competitive intelligence."
— Claire Hammond, Content Specialist
Eye on Innovation
"Viewing patent records can provide an in-depth view of popular, important, or emerging technologies across all sorts of industries. Since technology is always evolving, companies are using patent data to stay ahead of the curve and try anticipate what those trends will be in the future."
— James Gaskell, Client Services Associate
"Information based on innovations from patent data is a shortcut to success."
— Qin Meng, Asia Sales
"It was a surprise to me how much cutting-edge technical information is available through patent data that is not available anywhere else, and that it is available far more quickly than information published in journals and other sources."
—
Heather Savino, Digital Resources Librarian & Technical Writer
Upcoming Supreme Court Ruling
"The biggest thing to watch in 2018 is the US Supreme Court's ruling on the Oil States Energy Services, LLC v Green's Energy Group LLC case. The court could rule that the inter partes review (IPR) process run by the USPTO's Patent Trial and Appeal Board (PTAB) is unconstitutional. That would be a major change to the US patent system and would likely result in more costly and time consuming litigation.
— Larry Cady, Senior Analyst