The Top 10 Fastest Growing Technologies of 2022
Every year, excitement abounds around the next big thing in technology. Once upon a time, long, long ago – if we're measuring in tech years – it was about flash drives and touchscreens. More recently, 3D printing and gene editing were hot topics.  In the last couple years, crypto and the metaverse captured imaginations. As hot new technologies emerge – like language model ChatGPT, which converses in a human way – there is always plenty of hype, and we have to ask, Is this technology really a hotbed for innovation or a bunch of hot air? One way to suss out that question: patent applications. Numbers tell a story, and when companies are allocating capital to publicly protect their inventions, then they're probably on to something important that will have long-term implications for their business, for consumers, and ultimately for society.
Each year, IFI CLAIMS, the industry's most trusted patent data provider, reviews the thousands of US patent applications that are filed, along with their classes and sub-classes, to determine the year's fastest growing technologies. Applications, we should note, are a better proxy than grants, because they're an indication of what is novel now. Grants are more of a lagging indicator because it takes an average of 18 months between a patent application and an actual grant of rights. See below for IFI's Top 10 Fastest Growing Technologies for 2022, along with charts that show aggregate patent application statistics.
US Applications: 2022 Count and Growth from 2018 to 2022
Toward the Right, Toward the Right
The fastest growing technologies that IFI CLAIMS analyzed are in this scatterplot toward the right.  Looking at the frequency of patent codes requested over the past five years, we calculated the compound annual growth rate (CAGR) of those technologies to come up with our list of fastest growers. Click on the interactive chart to explore the finer details of each code.
Evolution of Tech Over Time
Patent Applications Mostly Proliferating
The 3,376 technologies we studied fit into nine main inventive categories. The majority of these areas expanded during the five-year period. Applications in physics grew the most over the time period, up 17%. The new technological developments category declined 29%.
10.
Breathing Masks
CPC Code: A62B 18
Unsafe and foul air has long had humanity waiting to inhale, so breathing masks have a storied past. Fun fact: painter and scientist Leonardo da Vinci recommended a wet cloth over the nose and mouth as a protective barrier against harmful air. Respirator technology made big strides in the US during the early 1900s, in the wake of legislation aimed at protecting miners against poisonous and particulate-filled air (miners previously used canaries to ascertain whether carbon monoxide was present).  Breathing masks have protected against chemical warfare, fire hazards, and debris-filled air, as we saw in the aftermath of 9/11.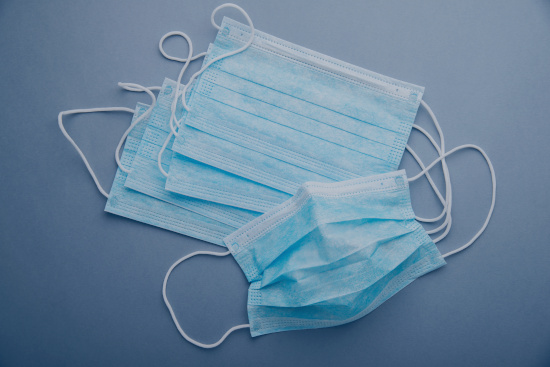 Breathtaking Rise
Breathing mask patent applications have risen at a rate of 25% over the past five years, but notably, most of the growth occurred in the last two years, 168% during the COVID-19 pandemic, presumably as researchers looked for more effective ways to protect essential healthcare workers with PPE, including respirators.
Growth of Breathing Masks
3M Holds Breath
3M, the $35 billion consumer goods, healthcare and worker safety company was front and center during the coronavirus pandemic as the company scrambled to provide N95 masks, and other personal protective equipment, to essential workers. 3M applied for the most patents last year for breathing masks, which protect against hazardous particles entering the respiratory system. In addition to healthcare workers, 3M's respiratory masks protect workers in other industries, including automotive, construction, and manufacturing.
Leading Applicants for Breathing Masks
9.
Machine Learning
CPC Code: G06N 20
Will machines take over the world? It's an enthralling question when considered from the perspective of science fiction. But as a category under the umbrella of artificial intelligence, machine learning (ML) is the use of mathematical systems and specific data sets to mimic ways that humans learn, with ever-improving outcomes and predictions over time.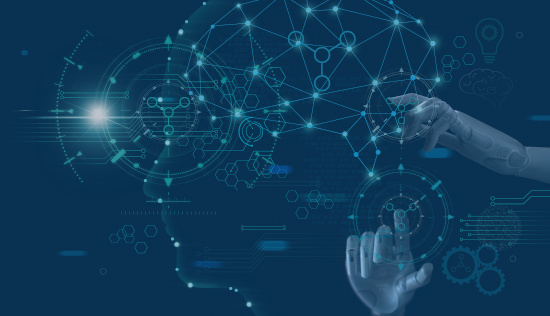 Well-Oiled Machine
Since 2018, year-over-year development in ML applications has been robust, showing a 26% growth rate. Even with all the progress in this technology, no machine, no matter how intelligent, will ever totally replace the complexity, intuition, and nuance of human conclusions.
Growth of Machine Learning
IBM Reigns Supreme on Machine
With more than 6,000 ML applications over the past five years, IBM is head-and-shoulders above Microsoft, Google, and Samsung. Making inroads into this technology is clearly a priority for Big Blue, which lays claim to a deep history in the arena. In fact, IBMer Arthur Samuel is credited with popularizing the term "machine learning" with his work around the game of checkers and a self-learning checkers computer that beat a human grand master in 1962. Some examples of machine learning from everyday life today? Commuting time predictions on GPS systems and Netflix's movie recommendations.
Leading Applicants for Machine Learning
8.
3D Culture
CPC Code: C12N 2513
For more than a century, scientists have been growing and studying cell cultures in such two-dimensional environments as glass slides and petri dishes, which isn't necessarily the most accurate ecosystem in which tissues flourish. Life exists in multi-dimensions so being able to nurture cells in 3D structures is key to medical advancement and increasing the success rate and speed-to-market for drug therapies.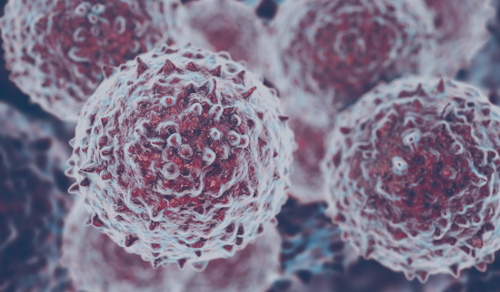 Multiplying Effect
With a 5-year CAGR of a little over 26%, 3D technology is moving apace as scientists and investors realize the advantage of studying cells in more natural and better prognostic conditions. Calendar year 2022 showed an enormous leap over 2021, so growth appears to be gaining momentum.
Inventing in Ivory Towers
When it comes to the leading applicants in 3D Culture, it's academic. The University of California is tops, followed by Kyoto University, Osaka University, and Wake Forest.
Leading Applicants for 3D Culture
7.
Cigarettes
CPC Code: A24D 1
More than 30 million US adults smoke – about 12.5% of the country's population, according to the CDC. Worldwide, the number of users is 1.3 billion, according to the World Health Organization. Because of the known harms of smoking, use is declining in most countries. But addiction and the fact that each day, 1,600 US youths will try their first cigarette means the industry isn't going away any time in the near future.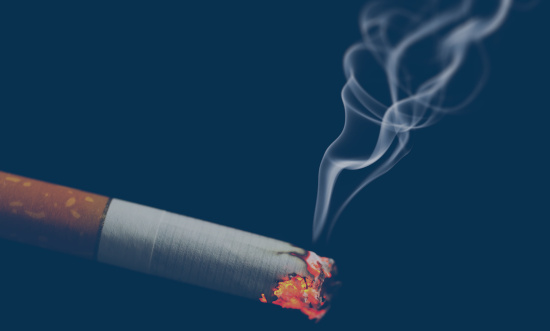 Growth Is Smokin'
As such, invention continues to proliferate in the class. Patent applications around cigarettes and cigars are growing at a CAGR of 28%.
Philip Morris Patent Applications On Fire
Unsurprisingly, Philip Morris, a $31 billion multi-national tobacco behemoth, is the far-and-away leader in cigarette patent applications with 1,364 in 2022. In its market messaging, the company says it is focusing on "harm reduction" smoking innovations.
Leading Applicants for Cigarettes
6.
Quantum Computers
CPC Code: G06N 10
Supercomputers aren't powerful enough to solve complex problems with countless variables. Quantum computing, with a processing ability that is much faster than classic, linear computers, is a fast-growing, next-generation technology that creates multi-dimensional computing spaces for algorithms to solve intricate problems and detect delicate patterns.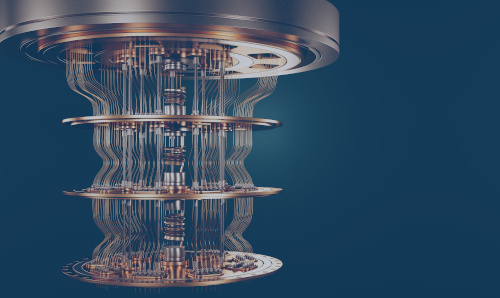 Quantum Leaps
Growing at a compound annual rate of nearly 30% a year, companies are pursuing the new frontiers of this transformative computer technology, rooted in quantum mechanics.
Growth of Quantum Computers
IBM's Quantum Power
Although IBM has made a strategic decision to patent more selectively, there are five key technology areas the company is prioritizing. Quantum computing is one of them. IBM has more than 20 Quantum computers around the world that its clients can explore. ExxonMobil, the oil and gas corporation, is researching IBM's quantum algorithms to model its daily shipments of liquid natural gas around the globe, which involves limitless routing arrangements and hundreds of delivery constraints – and that's before weather and demand fluctuations, which add to the variables. Late last year, IBM unveiled its new 433-qubit processor named "IBM Osprey." Osprey's power far outstrips the capacity of the 127-qubit IBM Eagle, made public in 2021.
Leading Applicants for Quantum Computers
5.
Electrical Smoking Devices
CPC Code: A24F 40
Like the automobile industry, Big Tobacco is trying to transition away from combustible products (cigarettes) to electric smoking vehicles. When tobacco is ignited, thousands of chemicals are released in the smoke, many of which are linked to such diseases as lung cancer and emphysema. E-cigarettes do not contain tobacco, but still hold nicotine, which is highly addictive and can harm adolescent and young adult brain development, according to the CDC.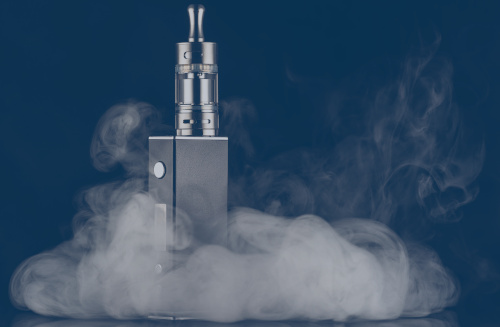 Electric Cigarettes Light Up
As smokers shift to smokeless alternatives, e-cigarettes maintain a spot in the top 10 fastest growing technologies with a five-year CAGR of 31%. Inventions include vapers and their components, such as chargers, valves, temperature controls, and integrated communications.
Growth of Electrical Smoking Devices
Philip Morris Leading the Smoke-Free Cigarette Pack
According to corporate promotions, Philip Morris says it's committed to phasing out cigarettes. If patent applications are an indicator, the company is attempting to put their inventions behind their words. In fact, the company's e-smoking applications are nearly double the number of applications in the cigarette technology class above.
Leading Applicants for Electrical Smoking Devices
4.
Computing Arrangements Based on Biological Models
CPC Code: G06N 3
Understanding the science of life, from the molecular level to an entire organism (and the systems that support it), requires a staggering amount of data and research.  So using computational power to study biological prototypes bodes well for advancements in the fields of medicine, ecology, botany, marine biology, microbiology, and virology, among others. Scientists can create a virtual heart, for instance, in order to predict the progression of cardiovascular disease. The spread of infectious diseases, such as COVID-19, can be mapped, with effects of vaccination forecasted. Actual biologic tissue – DNA, for instance – can be employed in the computer modeling.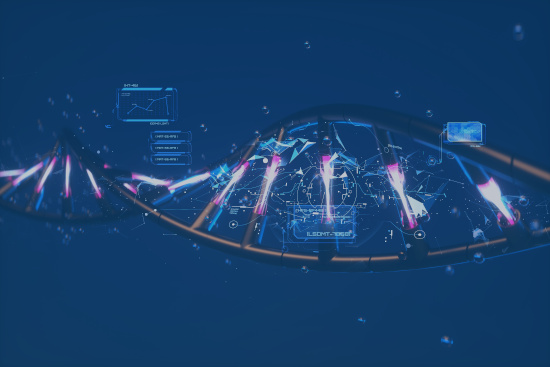 Propagating Computing Capabilities for Biology
Over the past five years, the G06N 3 subclass has sprouted nicely at an annual rate of 32%. But the growth has let up from the previous year's rate of 55%. Perhaps it's just a developmental stage in the biological computing lifecycle?
Growth of Computer Systems Based on Biological Models
Biological Supercomputing Innovators
Big Blue is at the forefront of this class with more than 5,500 patent applications. One of the class's key technologies is deep learning, and a particular form of it called convolutional neural networks, which helps machines see and interpret images, for instance, as humans do.
Leading Applicants for Computer Systems Based on Biological Models
3.
Special Features Related to Earth Drilling for Obtaining Oil, Gas, or Water
CPC Code: E21B 2200
For all the debate about how soon we achieve the goal of net zero greenhouse gas, fossil fuels could be providing energy for many more decades to come. Which means earth drilling technologies, such as the horizontal drilling that furthered the progress of hydraulic fracking, will continue to advance – or at least become more efficient and better able to optimize the quantities of fuel extracted from the ground.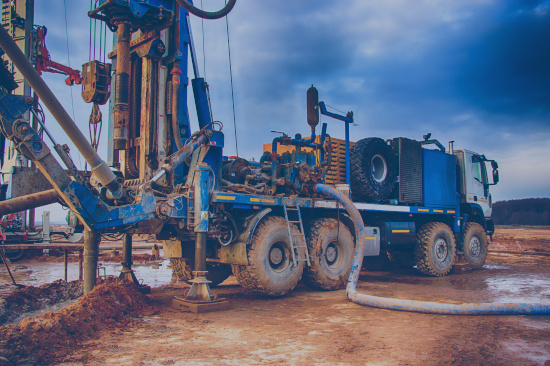 Gusher Growth
Overall, earth drilling technologies have decreased by 13% in the past year. But when it comes to special features related to oil, gas, and water drilling, the technology is up by a compound annual rate of 33%. Special features can be anything from chokes and valves for regulating flow to the use of computer simulations and machine learning.
Growth of Special Features Related to Earth Drilling
Halliburton in the Patent Sweet Spot
Halliburton, the $15 billion oil and gas equipment and services company, is the runaway groundbreaker in patent applications for special features around earth drilling. The company is employing artificial intelligence to map reservoirs, consequently spotting hazards and autonomously adjusting drilling to avoid collisions.
Leading Applicants for Special Features Related to Earth Drilling
2.
Electric Digital Data Processing
CPC Code: G06F 2113
Electrical digital data processing  is an inclusive and wide-ranging class, covering everything from data centers to fluids, cloth, 3D printers and fuselages. The class is defined by electrical processing for automated functions using scientific data. In 2022, applications related to fluids was a key technology. Some examples would include sensors for water pollution control, hydraulic engineering, irrigation and drainage control and shale oil settings.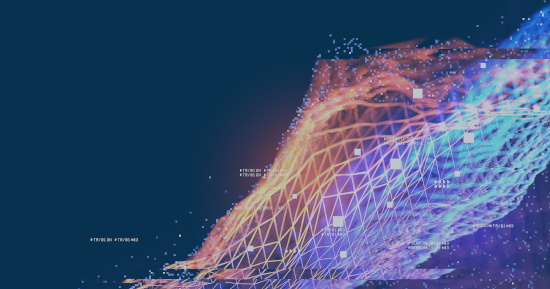 Power-Driven Technology
Steaming along at a level of 34%, the technology debuts in second place during 2022.
Growth of Electric Digital Data Processing
Planes, Printers… and Denim
Patent applicants in this technology are as varied as the class itself. HP, known for its printers, including 3D, and plane and rocket manufacturer Boeing are the principal patentors with 117 each in 2022. Levis, GE, and IBM round out the top five.
Leading Applicants for Electric Digital Data Processing
1.
Autonomous Vehicles
CPC Code: B60W 60
While the technology behind autonomous vehicles keeps accelerating, self-driving cars are much further down the road when it comes to widespread use – or even minimal use outside of sunny Arizona. Creating an automobile that performs like a human in all driving conditions requires R&D well beyond where it currently stands. AVs, we're told, are the big, bright, exciting future. But will the future ever be now? Hey Toyota, Waymo, are we there yet? And, until that future arrives, how much longer can companies keep investing big bucks in the tech before they have to hit the brakes?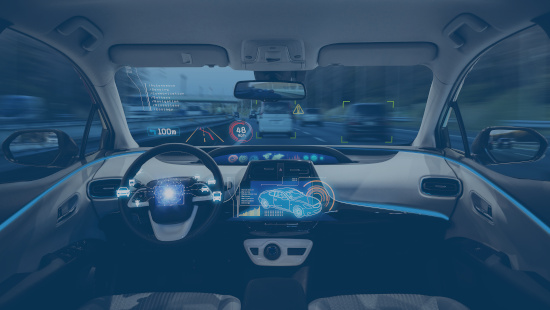 Autonomous Can't Drive 55
For now at least, technology for autonomous vehicle drive control systems is in the fast lane with a CAGR of 64%, hurtling into the number one fastest growing technology spot. Last year, it didn't even crack the top 10.
Growth of Autonomous Vehicles
Toyota in the Pole Position
Japanese automaker Toyota applied for the most patents in self-navigating vehicle technology in 2022. Despite that, executives expressed public skepticism last year about how long it will take before fully autonomous vehicles will be ready for the road. The company minces words when it comes to the concept of self-driving cars. Toyota uses the word "automated" referring to technology that augments human command of the vehicle and "autonomous" only when a system can take the place of the driver for a certain period of time.
Leading Applicants for Autonomous Vehicles
Integrate key financial indicators with IFI's global patent data
Sound investment decisions require you to go broad and deep. Analyze your investments in the most strategic way you can with CLAIMS Direct. We have the updated and accurate patent data you need to understand how your target is moving in the market. Patent-based analysis leads to better capital allocations.
Learn More